How to add a new site to CapSumo
How to add a new site to CapSumo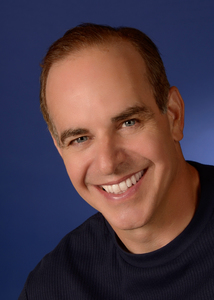 By Joe Caston
updated over 1 year ago


Click the Plus icon on the home screen. Add a site. Add your site name. Add the URL where the form is on.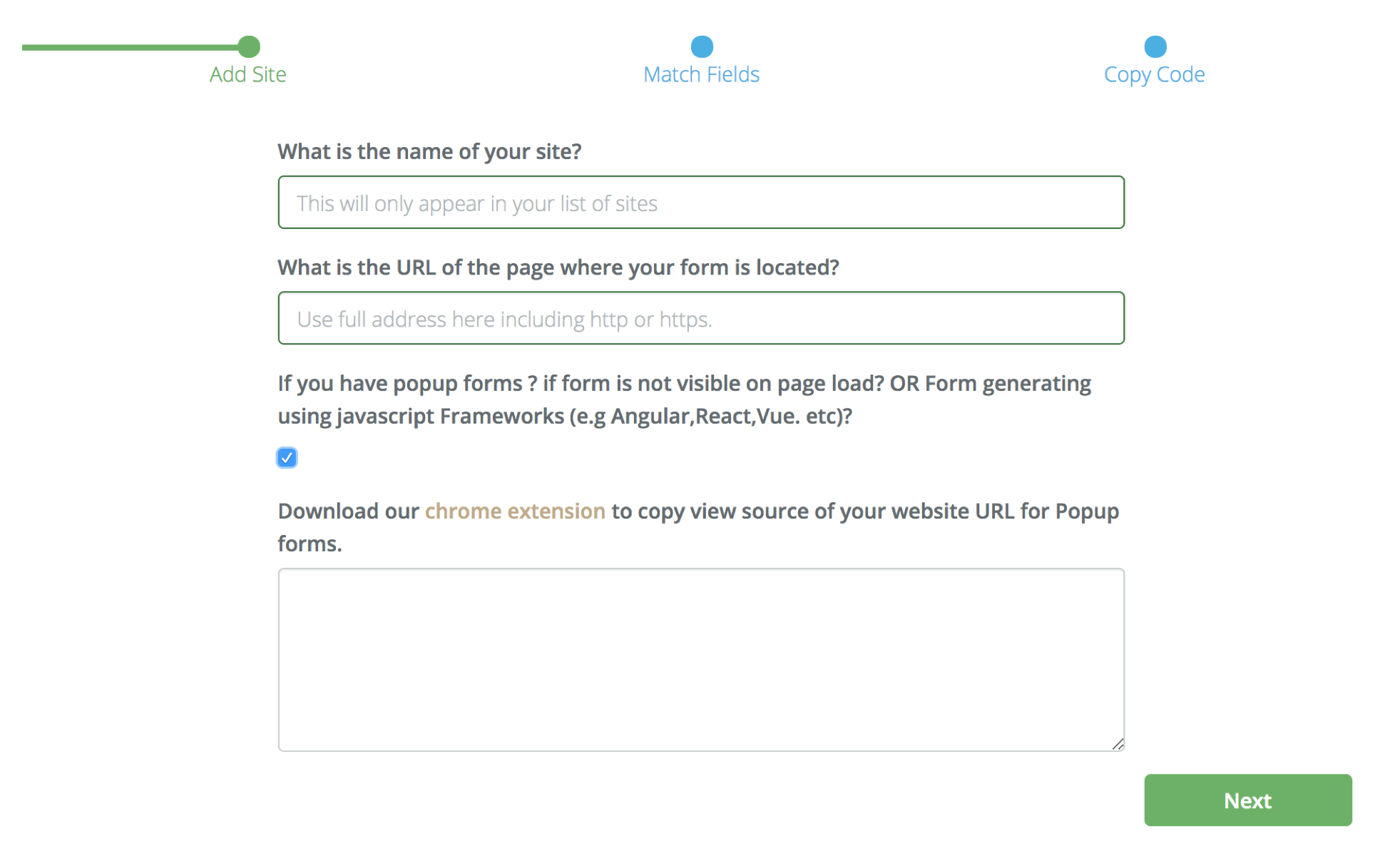 3. If you have a popup form or if the form fields are not visible after you click the green, next button, use the CapSumo Chrome extension. (If not, proceed to Step 4.)
Next, click the box (blue checkmark). Click on the link: download chrome extension.
Next, open the tab of the URL of the page where your form is located.
Next, click on CapSumo Chrome extension icon in your navigation bar.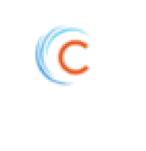 Next, click Copy View Source

Next, paste the view source copy into the box and click the next button.

4. Continue through the wizard by matching the fields on the form with the corresponding CapSumo menu items. (Mapping the fields)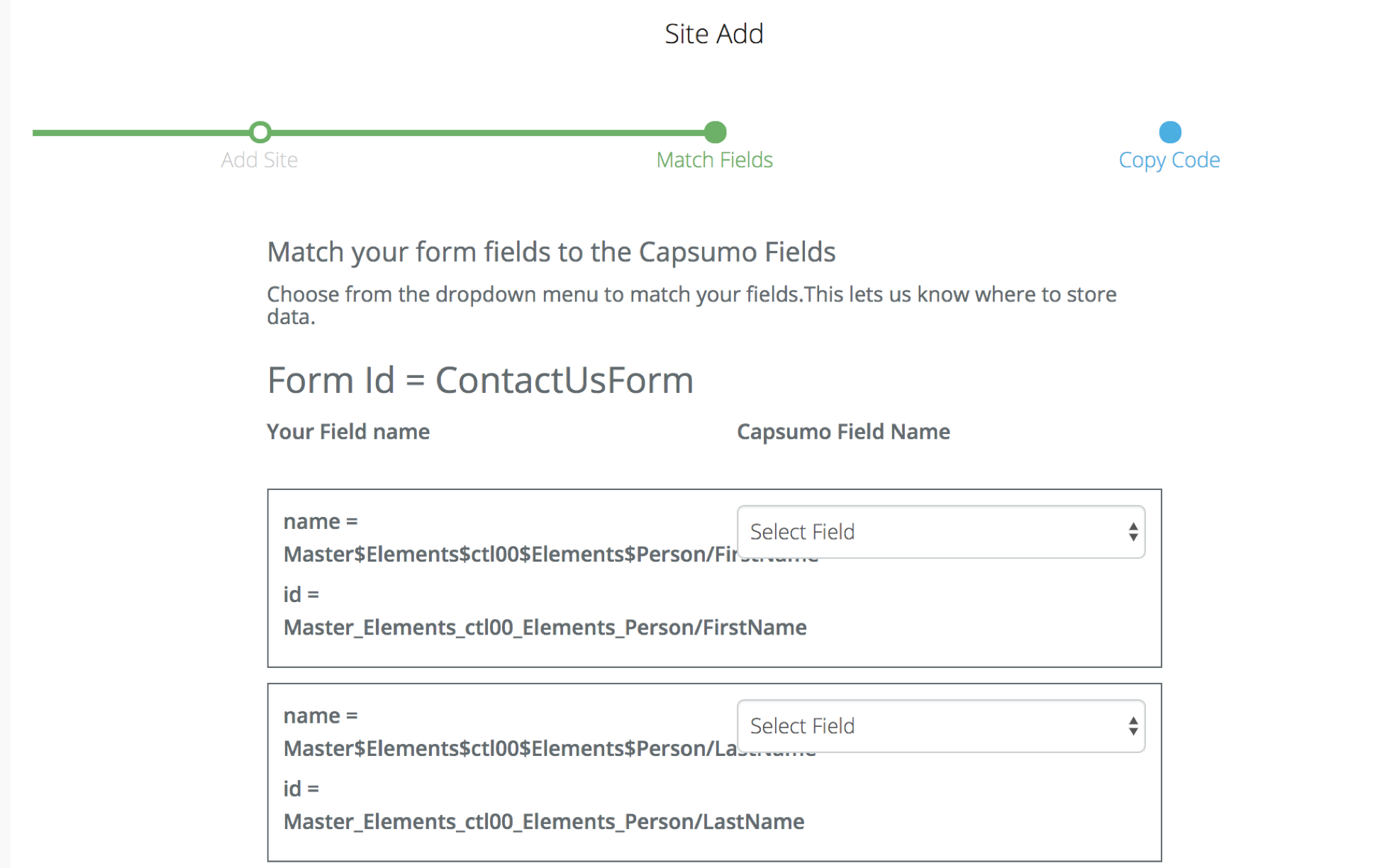 5. Copy and Paste Code snippet onto the head section your page. This should be on the same page where the form is located in the head section.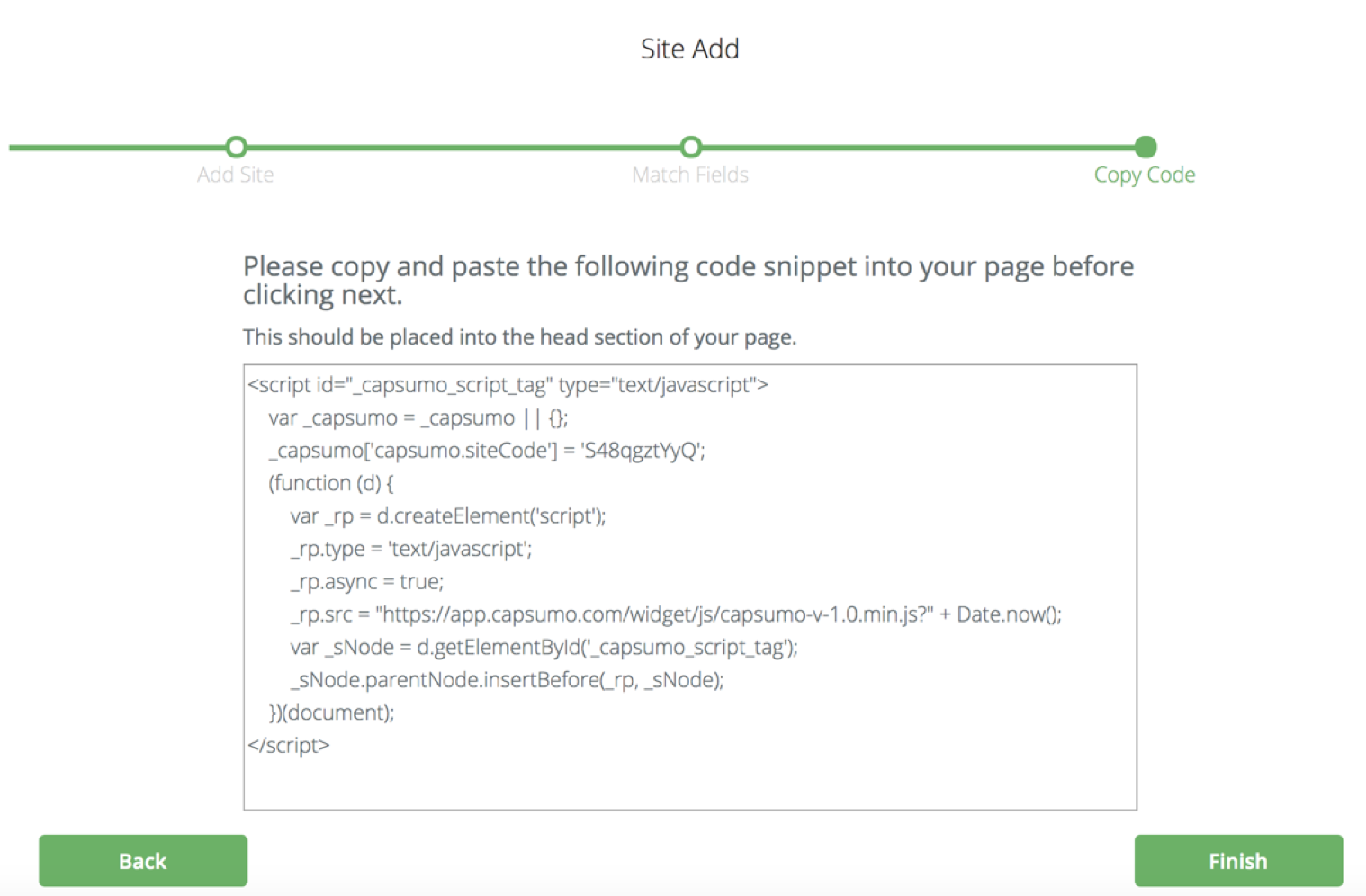 6. After the CapSumo code snippet is pasted to your site. Go back to CapSumo and click finish. CapSumo will scan the site and give you a response as to whether it has confirmed the code is placed and working, or if it's not able to locate the code.
7. Test the form. Go to the form, fill in a couple of the fields, and abandon the form by clicking to a new page on the site. Check your dashboard in CapSumo and your email
within 15-30 minutes. Start capturing leads!
If you have questions or need help, email support@capsumo.com or call 303-729-1567.
Did this answer your question?